Releases

1990 - Gynepark

Living Neutral Fleshy From The Wetter Good Feminine Hygiene Clownhead Filthy Old Bitter Harridan Antigula

Recorded February at Mingo Sound, SC
(featuring Robert Thorn)
1991 - Modern Pressure Vessel

Blighto The Killobody The Dry Fly Hose of Thirst Napoleon On Wheels Blozomorph The Ectobody Juicy Eye Pedophactory Modern Pressure Vessel

Recorded and mixed at On Line Audio, 
Charleston, SC March 1991
Jason Moore – keyboards on Juicy Eye 
(appears courtesy of BDR Records)
1992 - Please No Profanity

Featuring:

Puffing Pioneers

CD Compilation released in conjunction
with WUSC  90.5 FM, Columbia
and WSBF 88.1 FM Clemson
1993 - Badcat Waters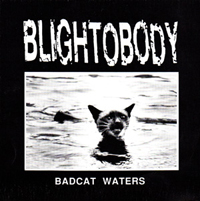 Badcat Waters Party Snout

Produced by David Barbe & Blightobody
Recorded at Audio Art Studios in Atlanta, GA
Photos by Brian McGee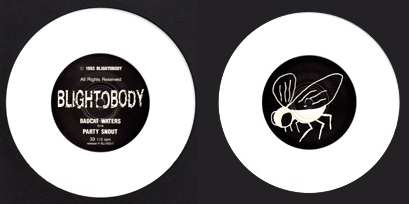 1994 - Poovy's Grove

Fleshy From The Wetter Poovy's Grove Party Snout The Moon Floats Overhead Pedophactory The Puffing Pioneers Butcherbirdsong Tiny Like A Plum A Visit To The Stables Badcat Waters



Raging Rose Records Mastered by Scott Hull at Masterdisk, NYC. 

Tracks 1,2,4,5,7,6,9 recorded July-September 1994 at Soundlab Studios, Lexington, SC, engineered by Bob Moore and Blightobody and produced by John Furr and Blightobody.

Tracks 3 and 10 recorded August 1993 at Audio Art Studios, Atlanta, GA, engineered by David Barbe, Steve and John Briglevich, and produced by David Barbe and Blightobody.

Track 6 recorded March 1992 at Sound Lab, Greensboro, NC, engineered by Thomas Rowan, produced by Thomas Rowan and Blightobody. Allen Johnson plays mandolin and clarinet.

Thanks to Rockafella's, Cumberlands, Mike Timmons at Shooter, Uncle Mingo, Big Lip, Children's Choir, Hootie and the Blowfish, Muthafist, Lay Quiet Awhile, ATL Management, ACS Sound and Lights, Abalone Vintage Guitars, USC Undergraduate Advisement Office, Living Room Wrestling, Sound Lab Studios, Parker Music, WUSC, Jam Room Studios, Manifest Records, Jack Kelehear, Bob Moore, Art Boerke, Charles Webb, Harry Conner, Brian McGee, Steve Borders, Kipp Shives, Steve Rose, Dave Alewine, Heather Lowe, Bodhi, Allen Johnson, Ed Parker, Jay Matheson, Angelo Gianni, Greg Outlaw, Tony Moreno, Danielle Howle, Jim and Linda Knorr, Mrs. Roy Ayers, Roy Ayers, Jr., Derek Roddy, Ana Askins, Reynolds Williams, John Loudermilk and our families. 
1994 - Party Snout

Restless Records International Release
in association with  NBC's Conan O' Brien Show

Party Snout Badcat Waters
1995 - Apollo's Salvage

Featuring:

Fleshy From The Wetter

Ghostmeat Records